Okay... Hutang very long d but must write on this because I love my friends!!!! Very the much!!! Heehee... Ok... Here goes~!
Juliana and Hema came and fetched me after work on the 9th of March. Then we headed to MP cos' we planned to watch movie. I saw a big paper bag inside the car... Ahem... My birthday present... A goodie bag it seems... I cannot believe they actually bought me wrapping papers... Ahem..cos' i am very well-known for collecting them and i didn't notice the rest of the contents until i reached home. Called Yiding to join us... So long never see her d...so kinda miss her also lor... She can't join us till 5 i think. So, Juliana, Hema and I went ot GSC ticket counter to buy the tickets. Actually wanted to
watch
Final Destination 3
one... Then suddenly Hema wants to watch
Underworld 2 - Evolution...
I tried to persuade buthen aiya... i lost also... But thank God i din watch FD3... Super horrible when i watched with Eu Gin and Juliana in KL... ok...skip that first... The movie starts at
5.05PM
and we managed to secure a place for Yiding...
Ok... Movie Review:-
Kinda gory la actually... I sat in between Yiding and Ju and Hema beside Yiding... Luckily for Hema cos i would have strangled her for choosing this show instead of FD3 at that moment...but now thinking back...i love her soooo much for choosing this instead of FD3.... Hehe... The show was rather violent... It's about werewolves against Vampires... If not because Hema suddenly told me when i was arguing about FD3 that Scott Speedman from Felicity was acting in U2, I wouldn't have submitted. She totally shut me up just by saying that Scott Speedman was in it. Hahaha.... It's been ages since i saw him on screen. Btw... it's very violent. Juliana and i were like... doing neck exercise la...simply put in words, our heads turned automatically whenever they get violent.. So gory so gross.... sammo at the starting of the movie, Yiding and i were happily eating our bread when one of the vampires ripped of a werewolf's jaw.... -.-! Horrible*Horrible... But dunno why la... even though not my type of movie...i came to like this movie... Juliana and i were talking about ho violent this show was and we ended up admitting that we love this show... Ok... so the rating is..... 4 stars

la!
Ok, after movie, Yiding said she wanna go BumCity to buy something...nothing much la... But i know we ended in one of the music stores... Yiding and i were going crazy for this Ennio Morricone CDs cos' he's a vey good piano player.... And the worst thing is that his album very hard to find one lor...dunno bout elsewhere but in malacca... aiya...hard la! Then we found this shop that actually have
Ennio Morricone
albums!!! Waaa! So happy but we didn't buy...don't ask why cos' we dun have enuff cash la... But ahem... that boy seemed to have a crush on Yiding le.... Heehee... Habis... Tried to snap her pics on his camera phone... Aper la... No wonder Yiding dowan buy...muahaha....Ae, Ding...if u read this rite... Can consider what.... heeheeheee~!
Thn we went down to Kopi Chin to wait for Yen Mei.... Ordered some drinks... and this is the list... Can be recommended actually...Cos' Ju seemed to like it....
Ice Milk Coffee a.k.a Kopi Susu Ais ( RM3.00 )
Iced Tea a.k.a Teh Ais ( RM3.00 )
Iced Milk Tea a.k.a Teh Susu Ais ( RM3.00)
Iced Milk Milo a.k.a Milo Susu Ais ( RM3.20)
When Yen finally joined us, she gave me an envelope... the RBS one... *blur* Nemind... she asked me to open at home... Then Ju drove us to
Simply Pasta!
Finally man...we get to try this food outlet.... Located at Melaka Raya... Just opposite Fulltank Cafe and Beside Secret Recipe. Finally... Finally....
This is where Foodhunt Chapter 2 starts.... Like usual, birthday girl will belanja la... hehe... Last year Ju brought us to Secret Recipe and Yen invited us over to her hse for dinner. And this time, mine will be in Simply Pasta! Yeh~! Yen told me we finally fulfilled her dreams.... Btw...actually, may i correct, fulfill ALL of our dreams.... Next will be
Simply Fish!
Ok...So, this is what we had on that night~!
Appetizer
Baked Oyster~!
Rating : 5 stars

Price : RM16.90
Main Course
Baked White Fish with Pasta~!
Ordered by : Teo Yen Mei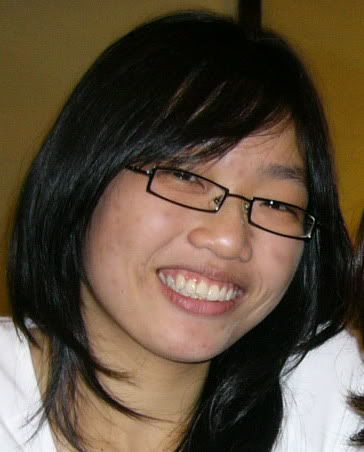 Rating : 5 stars


Price : RM 15.90+RM 4.00(With an Apple Coke -pic not available-)


Salmon Cajun with Pasta~!
Ordered by : Hema Priya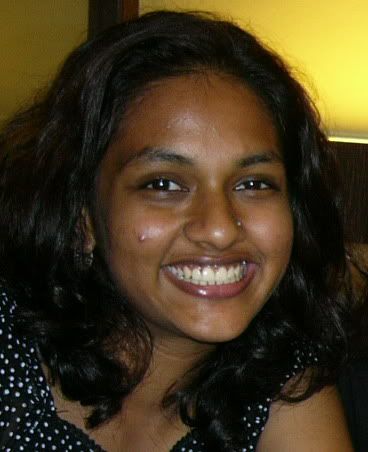 Rating : 5 stars


Price : RM 17.90+RM0.30 (With ice water-pic not available-)


Grilled Sirloin Cap. with Pasta~!
Ordered by : Wong Chen Li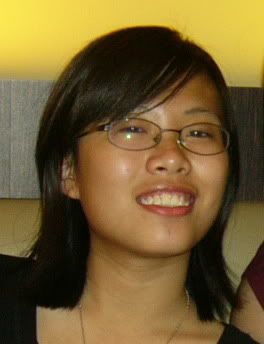 Rating : 5 stars


Price : RM 18.90+RM0.30 (With ice water-pic not available-)



Yellow Devil~! Grilled Prawns with Pasta~!

Ordered by : Juliana Tasha Gomes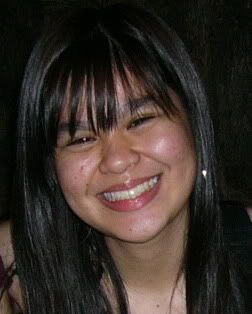 Rating : 4 stars


Comment : She wants fatter prawns
Price : RM5.90 + RM15.90

Ice Lemon Tea~! Chicken Picatta with Butter Rice~!
Ordered by : Lim Yi Ding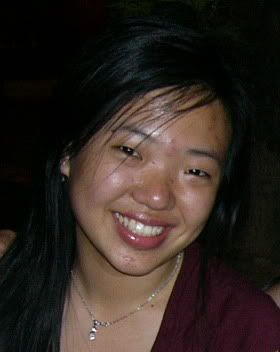 Rating : 4 stars


Price : RM4.50 + RM12.90

So, all in all....we would say the food was fantastic... The price was okay... Totaled up to RM124.75....i think it's worth the price la....I mean the food. Hehe...
We took some pictures there... Which, some of them were rather crazy... I found out that Yen and Ju fell in love with the same guy... The chef of the restaurant.... Dah la short...sammo fat.... Dunno why they like.... Hmmm~! Hehe...nola...actually that's the patung in front of the restaurant... can't upload the pics la but can be seen at the pics above lor....hehe
After that... we headed to The Stadhuys square there la... Nothing to do also... Almost fell into the temptation of Satan according to the choice of words from Yen... Ahem..... But Yen, nemind... we are super good kids... Satan can't make us fall in that area one... Hehe....
We decided to go over to Paradise Cafe, Just beside Bert's Cafe.... Haiya... They all made me confuse... I thought that two were the same cafe.... It's located at Klebang there... Okla that place...but very sleepy d... Ordered some drinks there... Can't remember what we ordered la but Hema ordered Carrot Juice... I took something with Pineapple and Passion Fruit i think... aiya.. can't remember d...but i know it totaled up to RM31.50... We passed the drinks around... Hmmmm~!.... Yen one tasted weird actually...but she likes it... We had horror movie preview part 1...hahaha... and also Ju's "mixing drinks" video... Ahem.... Nemind...won't publish here....
I dunno what time we went home but it was before twelve la... And i found out what was in the goodies bag.... But i didn't actually have time to look thru until like one week later.... cos' i went up to KL and then when i came back i went for the Scouters and Brownies thingy d... So, i just wanna thank Juliana, Hema and Yen Mei for this goodie bag and yiding for coming to celebrate lor... Hehe... Love you guys!!!

I'll blog on the contents of the goodies bag later... Stupid blogspot fella suddenly cannot upload pic... I must publish the pics la...cos' i love the goodies bag so much~!